CFCA was formally registered on 30th Dec 2004 as Community Foundation For Children & Aging.
At present, CFCA is working in Delhi/NCR and UP by covering 2850 needy children and families and they are getting benefits through sponsorship program in these areas. Following are the common benefits given to the marginalized families specially children; these benefits are directly transferred to each independent child bank account with the assistance & coordination of CFCA field offices.
Education (School/Tuition fees, Books/Stationery, Uniform/Clothing)

Nutrition/Medical checkup

Skill building & entrepreneurship development program

Sports, recreation & educational trips.
CFCA program runs in various areas, like metro cities, semi-urban, areas slum/resettlement colonies of Delhi/NCR and parts of U.P (Agra and Uttar Pradesh), the level of poverty vary from place to place so does the socio-economic background of the families. The aim of the program is directed towards child and family welfare and to bring sustainable development in the life of marginalized people.
Our Vision
Community Foundation for Children and Aging (CFCA) sponsorship program provides sponsored families around India a path out of poverty through small but continuous support to specific families over the course of several years. The program is a way for sponsors to express their admiration for the heroic struggles of sponsored families. CFCA's program in India serves thousands of children, elderly people, and their families.
CFCA's core values of integrity, accountability, the dignity of the person and respectful relationships guide our decisions each day and help us to focus the program on the expressed, felt needs of sponsored families. The "Hope for a Family" program is a way of describing CFCA's program at its best. The nine values set a goal for all of us to work towards our service to sponsored families.
Sponsored families are the center of the sponsorship program. The mothers of sponsored children are their greatest advocates, and the program gives the mother's encouragement and support in their efforts to raise the next generation of leaders.
The "Hope for a Family" program gives women a space to grow and express themselves, which also increases their ability to help their children.
CFCA's work in India would not be possible without cooperation from the Indian government, both at the national, state and local levels. The program also depends upon the cooperation of many banks and local businesses. The government agencies and businesses have been valuable partners in CFCA's work in India, and we humbly express our appreciation to them.
Looking towards the future, CFCA plans to continue its work and serve more families as we are able to get sponsors of good will.
Our Values
Dignity of the Person
The dignity of each person is an important consideration in the structure and activities of CFCA. The people's participation in society, along with having adequate food and housing, an opportunity towards education and to develop skills form a complete outlook towards the dignity of the person.
Integrity and Accountability
CFCA is responsible with the resources that the organization is entrusted with, and is consistent with the business practices.
Respectful Relationships
A relationship of mutual respect between sponsor and sponsored person is central to CFCA's mission. As this bond is between families from different cultures and societies signifies the values of this humanitarian organization.
HOPE FOR A FAMILY
"Hope for a Family" sponsorship program aims for the following characteristics in partnership with sponsored members and their families:
Mutual accountability and support: Sponsored families' form a support network within this; families encourage and are accountable to one other.
Decentralized decision-making: Sponsored families are encouraged to take the lead in the selection of personalized benefits and services as well as other key program decisions with the help of CFCA's support network and internal controls.
Economic Self-Sufficiency: Enables sponsored members and their families meet basic needs through income generation activities, access to capital and sponsorship benefits. Over a period of time, families become self-sufficient through income generation activity.
Sustainability: CFCA's sponsorship program aims to develop sustainable communities, who themselves take initiative and responsibility for the sponsorship program and eventually self-manage many aspects of the program with project staff serving as support resources.
Empowerment: CFCA's main program initiative is to empower marginalized groups to create equality, justice, and unity in their communities, which are addressed with an enduring commitment towards non-violence, dignity and long-term sustainable development.
Capacity building: Primary focus of the program is to create opportunities for families to develop their own capacity for personal and economic growth rather than focus only on the distribution of material goods.
Goal orientation: Through CFCA's regular interaction with sponsored members and their families, it is ensured that they have clear personal and realistic plans to enhance their capability to achieve dignified status in society.
World View: CFCA sponsorship program aims to bring the marginalized people to a better position in their community and they act as agents of positive change in their local communities. These sponsorship programs help them realize that they are a part of a bigger movement in the world with responsibilities and opportunities to share their lives with their sponsors. They realize that there are others who are walking the journey with them and helping them to realize their dreams.
Culture of learning: CFCA's project centre act as a cultural centre of learning, not only for the sponsored members but also for their families and communities, where they balance their reflection and action, define and measure outcomes and utilize results for continuous program improvements and adaptation to changes in and around them.
The community is trained in such a manner that they are eventually able to develop key programs independent of CFCA.
Board of trustees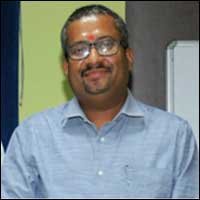 MR. KRISHNAN RAJU NAIR –Chairperson/ (Hon. Trustee)
Mr. Krishnan Raju Nair has been working/associated with the social sector for more than 15 years and has vast experience at rural level social assessment in the field of infrastructure, livelihood, and developmental projects with government and donor agencies He has done graduation in Humanities.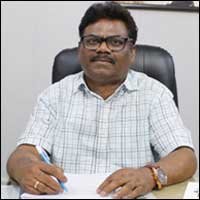 MR. VINOD KUMAR DASS- MANAGING TRUSTEE
Mr. Vinod Kumar Dass has experience of over 35 years working with women, children, and marginalized communities. He is highly organized and possesses great expertise in program development, management, advocacy, and policy influencing He has done a BSc in Agriculture and MSW. Mr. Dass registered CFCA in the year 2005 as since then has been contributing through fostering internship and developing initiatives. Before CFCA he has extensive work experience with national and international developmental organizations like- Child Relief and You, Synodical Board of Social Service,. He also worked as project director formerly in Navjyoti -Delhi Police Foundation- Headed by Dr. Kiran Bedi IPS.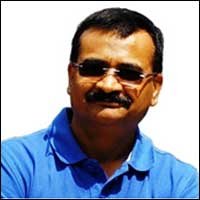 MR. MANJIR GHOSH-(Hon. TRUSTEE)
Mr. Manjir Ghosh is a non-profit sector professional along with exposure to the hospitality and travel industry. His expertise is in NGO governance, program development, and government liaising and strategy formulation. He has been closely involved in NGO programs on child rights, nutrition, school education, vocational skills training, and water & sanitation (WASH). Mr. Ghosh has been part of start-ups and in senior/leadership roles having worked with Child Rights and You, Aga Khan Foundation, International Youth Foundation, World Education Inc., Save the Children, Terres des Hommes and the WAVE Group of Companies. On the academic front, Mr. Ghosh has post-graduate degrees in History and Sociology.
Ms. HEENU SINGH-(Hon. Trustee )
Dynamic Project Management Professional with rich experience of 19+ years Leading Flagship Social Responsibility Programs for Government of India and Corporate Sector. Demonstrated Success in Leadingall Aspects of Program management including Strategic framework Development, Execution strategy , Financial Control , Capacity building, Partner developmentVolunteer & Community EngagementLiaoning with government Agencies for Recognition; Endorsement; Funding, e.g UNICEF, UNODC,NACO, USAID/FHI Various Ministries Like Women & Child; Railways; HRD , State and National Commissions, District & State Legal Authorities.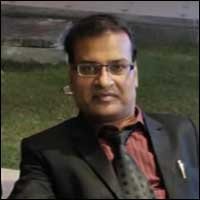 Dr. Ved Prakash Sharma
Dr. Ved Prakash Sharma has experience of more than 28 years in the development sector. He was closely working with communities on health and education.
"Looking towards the future, CFCA plans to continue its work and serve more families as we are able to get sponsors of good will."
Contact us now